Services
|
Bulk Terminals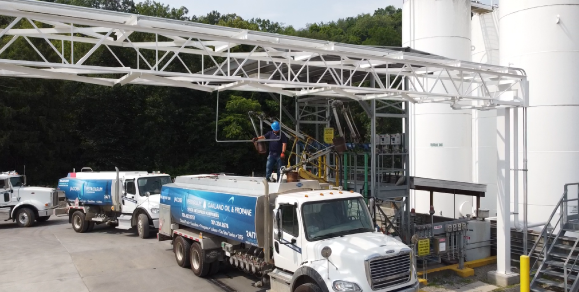 Jacobs Petroleum understands that getting fuel in a timely manner means everything. Because of this, we have access to a variety of terminals across the tri-state area. That will help you save time and save money.
We own and operate two new bulk plant terminals in Waynesburg, PA and Oakland, MD.
Our Waynesburg, PA terminal has 200,000 gallons of storage capacity and Oakland, MD has 150,000 gallons of storage capacity. Both locations are equipped with propane, on road and off road diesel, gasoline, dyed-kerosene and heating oil.
Each terminal is equipped to sell bulk product to other fuel providers. The terminals are set up with an electronic microload system, which allows you to load specific amounts and automatically print Bills of Lading (BOL).
The two locations are safe, secure, and open 24 hours, 7 days a week.
We have trucks stationed at Waynesburg, PA; Claysville, PA; Belle Vernon, PA; and Morgantown, WV; to serve the needs of our customers in those areas.